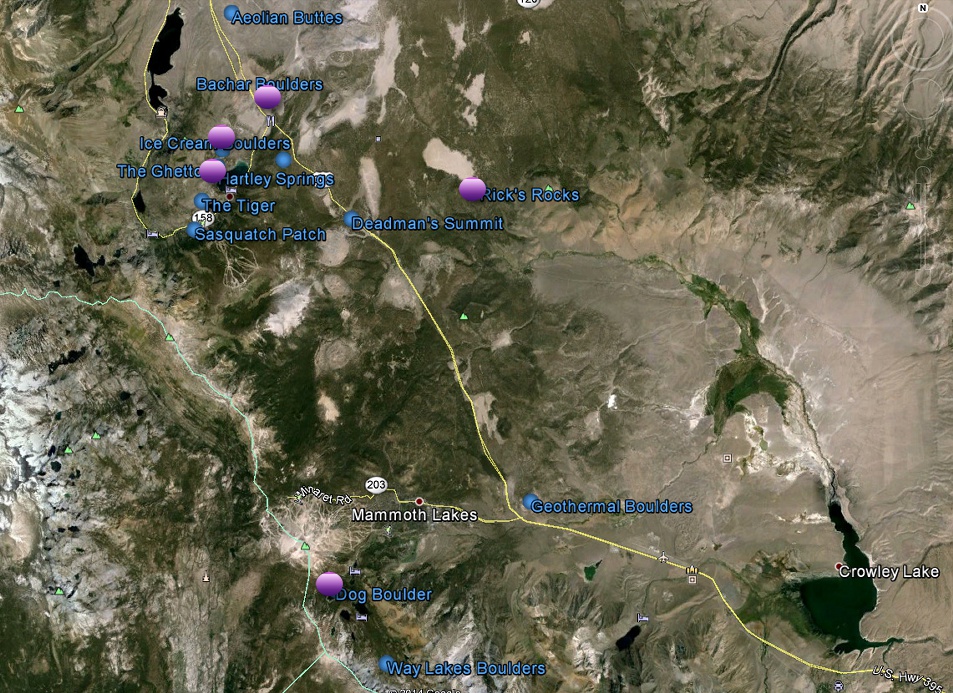 June Lake

Here are a couple spots to boulder around June Lake that I know about
The Bachar Boulders are high pockety volcanic rock with pretty good landings.
The Ice Cream Boulders are sunny and stout granite boulders with several stellar lines.
Rick's Rocks are out of the way pocket filled granite with mainly easy problems.

New!

New!